HomeVantage Home Inspection Services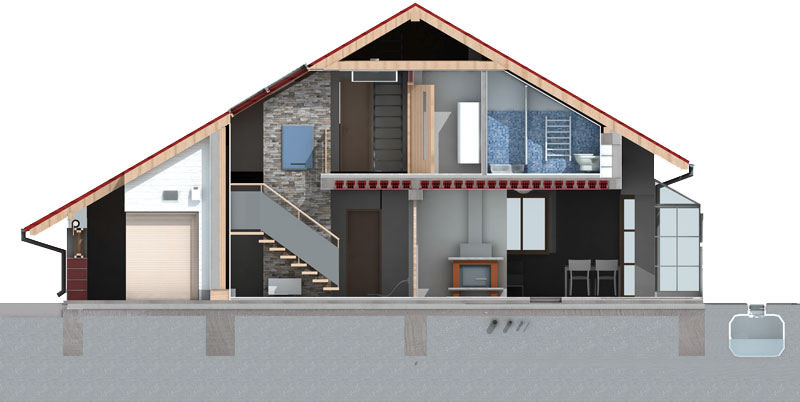 Residential Home Inspection
The HomeVantage Residential Home Inspection adheres to the Standards of Practice (SOP) listed in the New Jersey Administrative Code. The inspection is thorough and non-invasive. During home inspection services, the inspector will carefully search for irregularities in all safely-accessible systems and components of the home.

Pre-Listing Home Inspection
A Pre-Listing Home Inspection is a great resource for home sellers who want to ensure that their home is safety-compliant and move-in ready before listing it on the market. All safely-accessible components and systems will be inspected and the seller will be advised on how to make the home more appealing to potential buyers.

New Construction Inspection
It can be easy for builders to make oversights in construction without consulting an outside perspective. During the New Construction Inspection, we will inspect the new home before the final construction walkthrough and ensure that it is safety-compliant and move-in ready.

Specialty Services
As an added convenience HomeVantage can arrange specialty services such as oil tank sweeps, septic, and sewer scope inspections with a third-party professional the same day as your home inspection. 
Additional Inspection Services
Radon Testing
Radon is a radioactive gas that the Surgeon General has warned is the second leading cause of lung cancer. It is invisible, odorless, and tasteless, so it requires professional inspection. Testing is the only way to find out what your home's radon level is. We use advanced tools to detect levels of radon in the home and determine if the home is safe or needs remediation.

Termite / Wood Destroying Organism Inspection
Termites are small wood-destroying insects that can cause major structural damage in your home. A Termite Inspection can diagnose a termite issue in the home and hopefully catch the problem before the damage becomes severe.

Oil Tank Sweep
Underground oil tanks could be a costly environmental hazard especially if they leak. Many homeowner insurance companies will not insure a property if there is an underground tank present.  An interior visual inspection of the home and magnetometer scan of the property is performed to determine if there are any underground tanks present.  If a potential oil tank is identified then remediation can be negotiated with the seller.
Thermal Imaging Camera
A Thermal Imaging Camera helps to detect areas of excessive heat, heat-loss, and possible moisture damage that couldn't be seen with the use of an infrared device. With this information, we can diagnose issues with energy efficiency, potential safety concerns, and areas of moisture intrusion.
Moisture Meter
A Moisture Meter helps to measure the levels of moisture in different areas of the home. With this information, we know where to look for possible moisture damage or potential mold growth.
Spectoscope
In some situations, roofs and other high-up areas within the home can be difficult to access and inspect safely. With a Spectoscope, we can attach a camera to an adjustable pole and gather clear photographs of these areas from the ground.
Carbon Monoxide Meter
Carbon Monoxide can be lethal to those exposed to it, and it can be difficult to detect because it is invisible and odorless. With a Carbon Monoxide Meter, we can detect if this harmful gas is present in the home.
Smoke Pen
By using a Smoke Pen, we can check the direction and strength of drafts in the home's vented mechanical appliances to determine whether they are working properly.